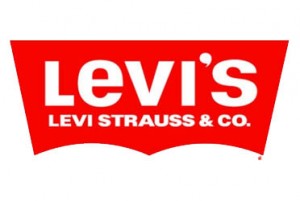 SAN FRANCISCO, Apr 12, 2011/ — Levi Strauss & Co. announced today the expansion of its global Denizen™ from Levi's® brand. Launched initially in Asia in 2010, Denizen™ brand jeanswear will be sold by retailers in the U.S. and Mexico starting this summer.
In the U.S., Denizen™ will be sold exclusively at Target and Target.com beginning in July 2011.
"Target's guests rely on us for the most sought-after brands, all at great prices, and Denizen™ will serve as the perfect complement to our denim assortment," said Trish Adams, senior vice president of apparel and accessories, Target. "Denizen will be available exclusively at Target just in time to kick off the fall season, and with denim options for men, women and kids, our guests will be able to outfit the entire family."
John Anderson, president and CEO of Levi Strauss & Co. said, "Denizen™ is the first brand we launched from the start as a global brand and we're thrilled to expand it to new important markets. We started with a strong vision – a global jeans brand for a new generation – and we're finding that the modern, stylish products resonate with consumers around the world."
"Target has built a reputation with consumers who seek modern style at a great value," Anderson continued. "We believe the Denizen™ brand will resonate strongly with the Target shoppers."
The global Denizen™ product line offers jeanswear and other fashion essentials that are modern, stylish and well-made at an affordable price. Upbeat and future focused, the brand's primary goal is to reach consumers with active lifestyles and deliver the best fits, fabrics and finishes available in the mass channel.
In addition to the U.S. expansion, Denizen™ will be available in Mexico at various retailers with products in stores in June 2011. Most recently, the brand started selling in Pakistan and is currently rolling out nationally in India and China. In Pakistan and India, Denizen™ products are sold at franchised retail stores and in department stores.
More information about the local product collections will be available at the time of retail launch in these markets.
Denizen™ joins Signature by Levi Strauss & Co.™ in the United States and Canada as a product line dedicated to consumers seeking great-fitting jeans at an affordable price. Levi Strauss & Co. will continue to sell Signature by Levi Strauss & Co. products in other mass channel retailers such as Walmart, Kmart, Shopko and Meijer stores.