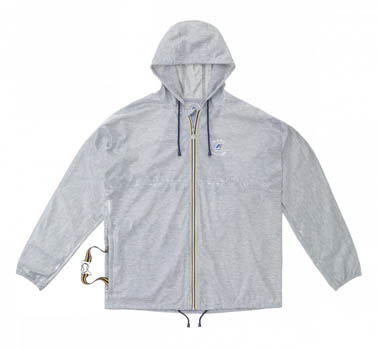 PARIS, Apr 21, 2011/ FW/ — If Americans have the yellow slicker, the French has K-way. Invented by Leon-Claude Duhamel on a rainy day in Paris in 1965, the K-way is a lightweight and totally waterproof jacket that can be folded into a small, elastic belted hip bag when not in use.
For Spring 2011, American aesthetics mixed with French practicality with Marc Jacobs and K-way collaborating to create a designer version of the iconic French raincoat.
A new cultural phenomenon the moment it was launched, the Marc Jacobs / K-way waterproof jacket has been seen by observers on the streets, and has been on the radar of the city's fashionista populace for some time now.
The jacket comes just in time for Spring 2011 – and has been described in extraterrestrial hypotheses as 'dope', 'fresh', and 'in from way out!'