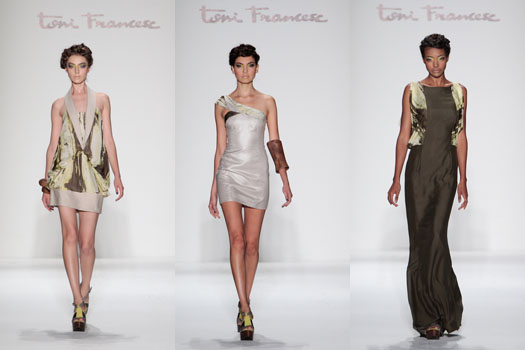 DALLAS, Apr 6, 2011/ — Toni Francesc has started his way on the internet in order to bring his collections closer to his clients: from the current month of April, his designs are available for customers on the web through Net-Trendy.
The Spanish designer takes his first steps in the online sales with a selection of the Summer Collection 2011 "Urban Forest", presented in the New York catwalk Mercedes Benz Fashion Week and also in Mercedes Benz DFashion México in 2010.
Net-Trendy is a platform based on the online trade that has been running since December 2010 and it has already reached the amazing amount of three thousand visits per month but it is expected to reach nine thousand visits monthly at the end of this second quarter of 2011.
The already mentioned multibrand platform promotes fashion sales of designs exclusively Made in Spain, while collaborating with acclaimed designers and also with the emergent ones and offering only seasonal designs with guaranteed worldwide distribution.
From now on, wearing clothes created by Toni Francesc will be within reach of a few clicks.
For more information and purchase visit: http://www.net-trendy.com/moda-1/toni-francesc