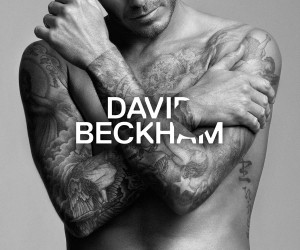 NEW YORK, Jul 28, 2011/ FW/ — Currently one of the most recognizable faces in the world, David Beckham is more than just a footballer. And though we see his name associated with famous brands, this time, the L.A. Galaxy star player is using his own name to launch his own bodywear.
Collaborating with Swedish retailer H&M, David Beckam will make his Bodywear range for men available to millions of fans beginning Valentine's Day 2012 from February 2nd which will be released seasonally thereafter.
The long-term alliance with H&M will allow David Beckham to produce and exclusively sell his eagerly awaited new DAVID BECKHAM bodywear line in around 1800 H&M stores in around 40 countries worldwide.
"Over the past year, I've been developing my Bodywear range with my team and I'm extremely positive about what we have designed and produced," said David Beckham. "The final piece in the jigsaw was a retail partner who has the vision and capability to distribute these products globally. In H&M we have found the perfect partner to collaborate with going forward, I'm excited and looking forward to showcasing the range to H&M customers from February."
Recognised in every corner of the world, David Beckham has consistently redefined the world he lives in. Considered by many to be one of the most marketable individuals in the world, Beckham and his business partner Simon Fuller in 2011 announced the launch of a new Brand Identity and DAVID BECKHAM branded product line, to include bodywear.