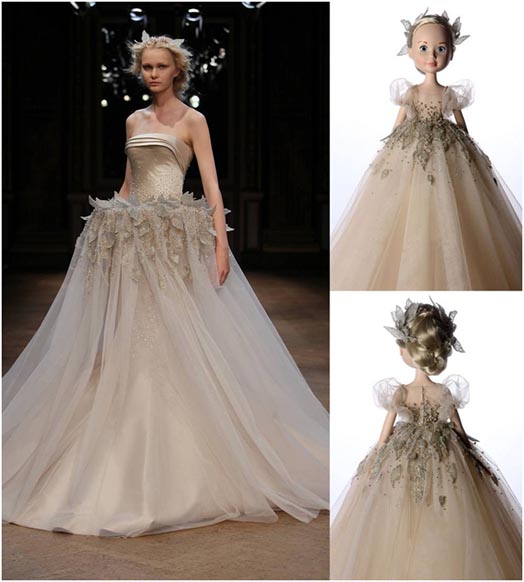 PARIS, Oct 12, 2011/ — Joining the Frimousses de Créateurs de l'Unicef (Frimousses Designers for UNICEF) for the first time, Georges Hobeika has created a doll with a long dress in golden beige silk tulle, embroidered with pearl leaves.
The doll will be part of the annual exhibition to be held at the Petit Palais from November 28 to December 4, 2011. The auction of the dolls will be held on December 13 at the Drouot Montaigne to be hosted by Master George Deletttrez, president of Drouot Holding, and Mr. Pierre Cornette de Saint Cyr.
Founded in 2003 by UNICEF, the Frimousses de Créateurs de l'Unicef mixes fashion and art with humanitarian projects. Since then, the yearly event has raised over 1 million euros earmarked for the immunization of Darfur and to provide practical assistance to the children in Darfur.