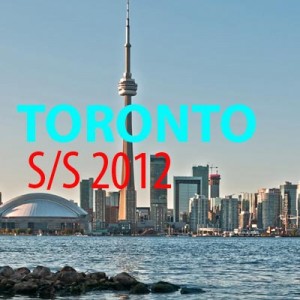 TORONTO, OCTOBER 20th, 2011- The presentation of the Spring 2012 collection by the designer Sarah Stevenson was just an amazing ode to Spring.
Just as an Impressionism painter could have done, Sarah portrayed the ethereal and delicate beauty of spring, playing with colors and lights resulting in a unreal yet natural patterns. As a tribute to the fleeting imagery of springtime in Toronto, her hometown. Stevenson presented a very poetic collection composed of very feminine dresses and skirts. The silhouettes were quite simple but we could not stop looking at it, like drawn into her magic backyard.
The printed patterns she created were just wonderful. Under five themes, such as Lilacs, Magnolias, Mountains, Ivy and Cloud, she succeed to preserve all the beauty of these ephemeral creations of natures.
[MARIE-CHARLES]