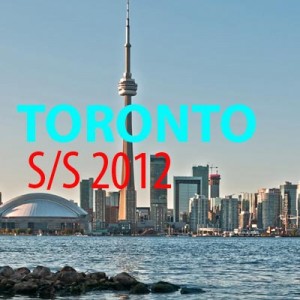 TORONTO,OCTOBER 21th, 2011- Using salvaged materials to craft some interesting designs, Baby Steinberg's work has an underlying philosophy; "What we throw away is not always garbage." The collection must be seen as a piece of (modern) art. Using a wide range of reprocessed materials and fabrics, the artist get inspired by plastic bags, coffee filters or surgical masks.
With warm color like red, orange, and bright green, the Spring 2012 collection brought all the colorful palette of Brazil. Steinberg created great pieces out of fabric that was once disposed of at Brazilian manufacturing companies. Therefore, upcycling is the key element in her collection. Baby Steinberg used discarded fabric giving them new life and vitality, just like Brazils carnavals.
Her eco-conscious awareness definately makes a statement on the runway. Baby Steinbergs designs are more than what just meets the eye; they are all about bringing a new mentality in our fast consuming reality.
[MARIE-CHARLES]