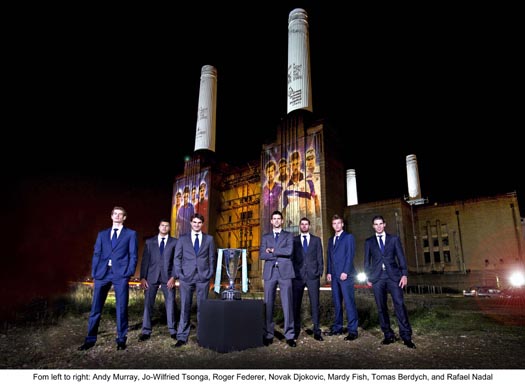 LONDON, Nov 21, 2011/ FW/ — Façonnable continues to support of the sporting world as the Nice-based fashion house wardrobes the Top players of the South African Airways ATP Rankings, as well as the top doubles teams and ATP officials at the Barclays ATP World Tour Finals 2011.
The tournament is taking place at the O2 Arena, London, from November 20th to 27th, 2011.
Created in 1970, the Barclays ATP World Tour Finals is played at the end of each year featuring the top players and top doubles teams. Pioneer of elegant dress-wear for any occasion, Façonnable will be dressing top singles players and all 8 doubles teams as well as ATP officials.
Photo credit: Simon Owen – Red Photographic