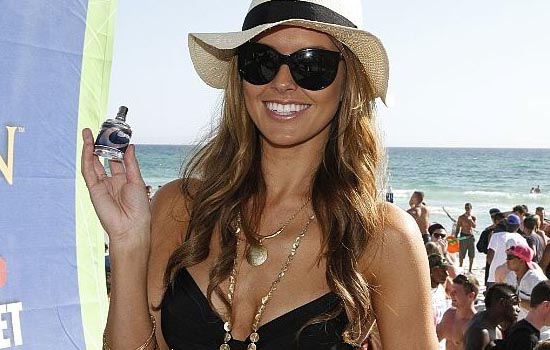 PANAMA CITY BEACH, Mar 15, 2012/ — Curve, the well-known and highly successful top ten fragrance for the past ten years, proudly introduced Curve Appeal for men to thousands of Spring Breakers at The Boardwalk Resorts in Panama City Beach, Florida.
On March 14, MAXIM heated things up with reality television star, model and celebrity brand ambassador of the new curve appeal for men fragrance, Audrina Patridge.
At the MAXIM pool cabana at the Boardwalk Beach Resort, VIP Spring Breakers had the opportunity to party with Audrina Patridge and sample curve appeal, the NEW fragrances for men and women that exude undeniable sex appeal and confidence.
MAXIM models encouraged partygoers to compete in games such as a "Booty Shake Contest" judged by Patridge for curve appeal prizes! On hand with iPads, models also encouraged online entry into the curve appeal Model Experience Contest (at www.getcurveappeal.com) where a lucky winner will win a fashion photo shoot and VIP trip to NYC.
The contest ends March 30, 2012 at 6PM (EST).