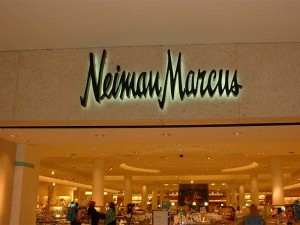 DALLAS, Mar 22, 2012/ — Neiman Marcus, purveyor of luxury shopping is making its move to bring its world famous opulence to China with its announcement today that it is making a non-controlling strategic investment in Glamour Sales Holding (HK), a privately held e-commerce company based in Hong Kong.
"We are taking this bold step to establish Neiman Marcus Group as an international brand. Our strategic investment in Glamour Sales gives us a tremendous partner and a strong foothold in a rapidly expanding luxury market," said Karen Katz, President and CEO of The Neiman Marcus Group, Inc. in a statement released today.
Through Glamour Sales Holding, Neiman Marcus Group intends to launch an e-commerce website by the end of 2012. The site will feature an expertly curated mix of full-price, current-season offerings to reflect the discerning taste of the Chinese luxury customer.
The site will have editorial content, fashion expertise and behind-the-scenes videos to make it a reliable and indispensable source of valuable insights about featured luxury brands.
Neiman Marcus Group will be investing $28 million in Glamour Sales Holding, to both help fuel the growth of Glamour Sales' existing and successful flash sales business in Asia and build a new branded e-commerce business. The two companies will combine talent to create a new team in China who will oversee the development, launch and management of the new website.