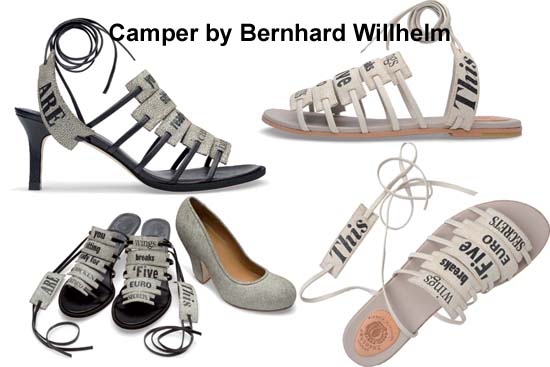 DALLAS, Apr 3, 2012/ — This season, Camper together with Bernhard Willhelm, Romain Kremer and SWASH unite to create a quirky collection of shoes in unexpected color ways and styles.
German fashion designer Bernhard Willhelm is well known for his quirky fashion style that had made him a darling in the very competitive Paris fashion scene.
Willhelm got his beginning working for the likes of Alexander McQueen and Vivienne Westwood before branching out on his own.
Over the span of his career, Willhelm has collaborated with many fashion power names including Nick Knight and BJORK. His avant-garde designs and unconventional outlook on fashion has won him many honors including the Moët & Chandon Fashion Award in 2001.
Willhelm's eccentric design concepts shine brightly within his collection creating a curvaceous pump with plenty of personality and patchworks of messages, paper cut words and barricade tape are brought together in a surprising range of footwear.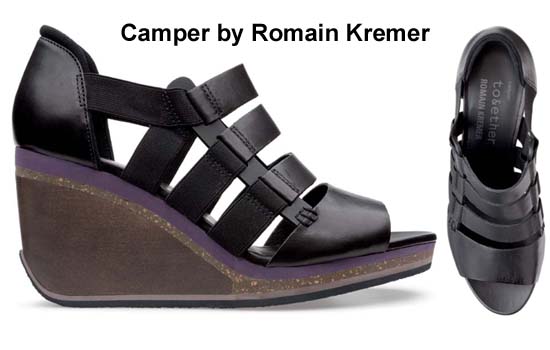 Romain Kremer is a French designer who in addition to designing for CAMPER is currently the designer for all the men fashion at Mugler under Nicola Formichetti's supervision.
Kremer attracts attention with his provocative forward-looking mises-en-scène, with designs that seem to come from another galaxy. His colorful, futuristic look sets him apart from the rest and is also reflected in the shoes he has designed for Camper.
Known for his fashion forward and visionary style– the shoes take on a futuristic look, one of the season's hottest trends. The collection is crafted using a combination of premium leather and rubber – the rubber details are available in eye popping nylon colors as well classic black.
Kremer incorporates his innovative and unique design aesthetic- and for the first time ever- Kremer is designing a shoe for women.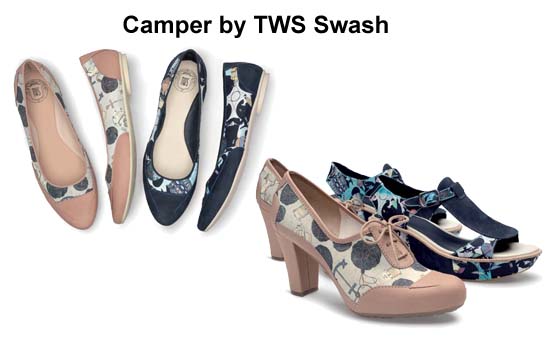 TWS Swash (by Sarah Swash & Toshio Yamanka): Swash, fruit of a fashionable partnership between two Central St Martins graduates, Sarah Swash and Toshio Yamanaka. Sarah's touch is the eccentric English humor – whereas Toshio is a perfectionist pattern cutting. Together they have found the perfect balance and have created a fascinating world, inspired by the 19th century botanical drawings.
Initially selling their designs in Japan, Swash have gone on to win acclaim in Europe, particularly after winning three prizes at the nineteenth Festival International des Arts de la Mode Hyres in May 2004, including the Grand Prix.