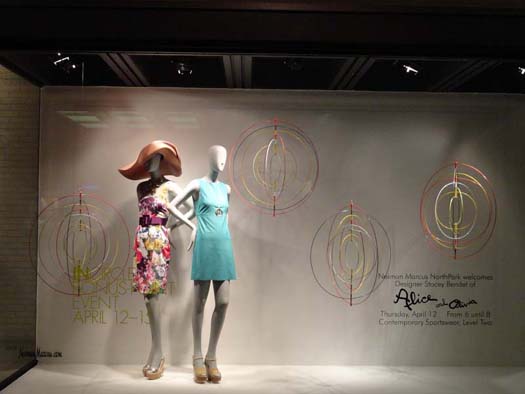 DALLAS, Apr 13, 2012/ — Thursday afternoon at the posh Northpark Center, Neiman Marcus hosted Alice & Olivia Stacey Bendet who made her first public appearance in Dallas.
Known for her modern and urban creations with a romantic touch, Stacey Bendet met and greeted customers and fans as she introduced everyone to Alice & Olivia's Spring / Summer 2012 collection.
Bright and sassy, the Alice & Olivia proposes both neon and sorbet shades. Solids are bright while the florals are subdued and reminiscent of paintings of French masters.
The stylish soiree which was attended by Dallas' social set also welcomed FD Luxe Editor Rob Brinkley who held a Q&A session with the Big D fashionistas.
Guests nibbled on the decadent chocolates and sweets from Alice & Olivia and enjoyed music by Dallas DJ Neon Tiger.
[MARI DAVIS]