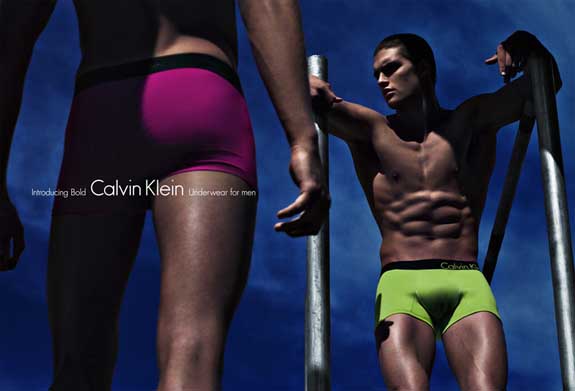 NEW YORK, Oct 1, 2012/ — Happy 30th birthday Calvin Klein Underwear! Launched in 1982, it is hard to believe that 30 years had passed since the first designer underwear brand was first introduced.
Recognized for its sexy, cutting-edge products and visuals since its inception, Calvin Klein Underwear has consistently delivered innovative designs with superior fit and quality over the past three decades.
Calvin Klein Underwear has established itself as a world leader in the industry. In 2011, global sales for men's and women's Calvin Klein Underwear achieved more than one billion dollars at retail. The lines are currently available in thousands of points of sale worldwide.
To celebrate its 30th anniversary, a special men's underwear line – Calvin Klein Modern Classic – was created in honor of the milestone.
The new offering evolves the brand's signature grey logo waistband styles and updates them with a contemporary fit, palette, and microfiber fabric. The unique combination speaks to both the brand's heritage as well as its future.
Tom Murry, President & CEO, Calvin Klein, Inc., said, "After 30 years of being at the industry's forefront, the Calvin Klein Underwear business continues to develop, while remembering the importance of its legacy. As the original pioneer of designer underwear, the brand consistently challenges itself to redefine and give new meaning to that concept through inventive products, packaging, and marketing."
The latest men's campaign created for the launch of Calvin Klein Underwear Bold features new model, Matthew Terry, alongside models Myles Crosby, Arran Sly and Chris Garavaglia.
Embodying the vibrant product, the visuals have a vivid, powerful, and athletic spirit, reminiscent of the brand's first campaign featuring U.S. Olympic pole vaulter Tom Hintnaus.
This consistent impactful and timeless quality is a common element found throughout the brand's history of iconic advertising.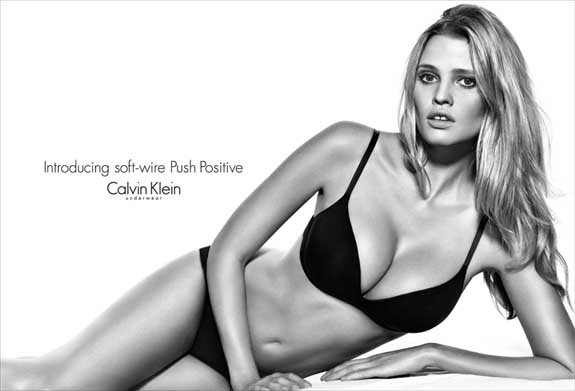 Image Credit – CALVIN KLEIN UNDERWEAR MODERN CLASSIC: Courtesy of Calvin Klein
Image Credit – CALVIN KLEIN UNDERWEAR BOLD: © 2012 Steven Klein
Image Credit – CALVIN KLEIN UNDERWEAR PUSH POSITIVE: © 2012 Steven Klein