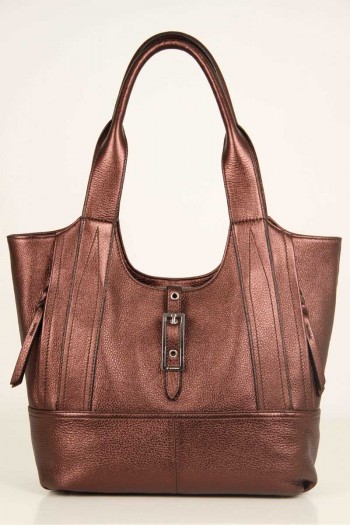 DALLAS. Oct 23, 2012/ — As Thanksgiving approaches, the busiest travel time of the year also comes near. After you have your luggage squared away, then it's time to think of bags and totes, which TSA calls "hand carry."
From bags to totes, including pet rollers, B. Makowsky is the must-have label for luxury basics that travels well from coast to coast.
The B. Makowksy collection features exquisite details such as braiding, fringes, hand-stitching, and signature lining, while interior compartments, zippers and pockets add functionality. Colors range from classic to contemporary.
Accented by hand-sculpted hardware, the bags are classic, stylish and chic.
All B. Makowsky handbags are made with the softest, finest, most luxurious leather available. Each bag is crafted using a drum-dye process, where dye is applied to the leather by immersing it in drums which are tumbled.
This process allows the leather to be fully penetrated by the dye, creating a superior and uniform hue.
B. Makowsky styles retails from $188 – $318.