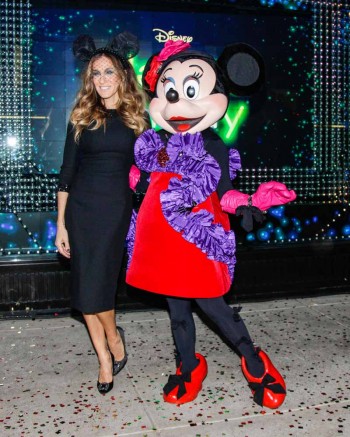 NEW YORK, Nov 15, 2012/ — With a lot of fanfare and Sarah Jessica Parker pairing up with Minnie Mouse on the red carpet, Barneys New York in collaboration with the Walt Disney Company launched the 2012 Holiday project Electric Holiday at the Barneys New York Madison Avenue flagship store.
A multi-platform initiative infused with fashion and fantasy, Electric Holiday merges the creativity and magic of Disney with the wit and surprise of the legendary Barneys New York annual holiday project to create a celebration of festive modern electric lights, music and fashion.
THE ELECTRIC HOLIDAY WINDOWS
The Electric Holiday program and the Madison Avenue flagship's windows were unveiled featuring 'Electric Holiday', a moving art video starring Minnie Mouse on a fun, fabulous fashion adventure in Paris, along with an array of notable fashion personalities and Disney characters.
Capturing the essence of the highly stylized fashion world along with the electrically-charged colors and brilliant lights of the magical world of Disney, the video begins with Minnie dreaming of the glamour of Paris.
In her dream, she is whisked away to the City of Light, where she comes face to face with revered fashion personalities and takes the runway along with Mickey Mouse, Daisy Duck, and more in fabulous designer fashions. The storyline concludes happily when Minnie wakes up and Mickey presents her with the same designer dress she has just sported in her dream on the catwalk.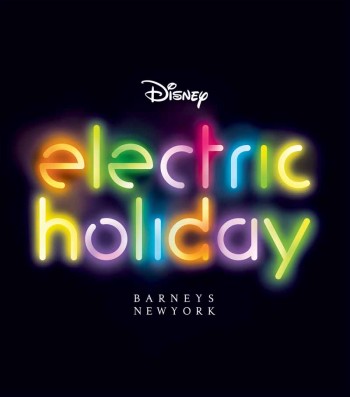 The moving art video was conceived to be a playful interpretation of the high fashion world, and will screen for a six-week period in the Madison Avenue windows, as well as in Barneys flagship stores across the country. To help bring the show to life, Oscar®-winning composer Michael Giacchino has created an original score.
The video is exclusively on barneys.com, Disney.com and AOL.com.
As part of the Electric Holiday program, 25% of sales from the limited-edition Electric Holiday product collection sold at select Barneys stores and Barneys.com will be donated to the American Red Cross.
This is in addition to the $2 million dollars The Walt Disney Company has already pledged to support relief efforts, including $1 million to the Red Cross for immediate relief and an additional $1 million to support rebuilding efforts in Hurricane Sandy affected communities.
In addition, Disney/ABC Television Group organized a national "Day of Giving" on Nov. 6 2012, seamlessly integrating outreach messaging across various programming and raising more than $18 million for the American Red Cross.