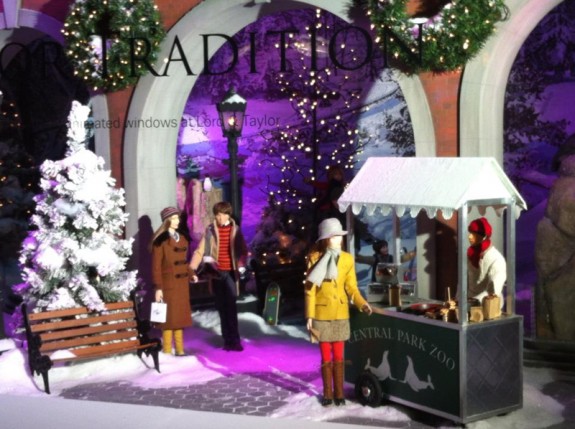 NEW YORK, Nov 14, 2012/ — For trivia lovers out there, here's some interesting facts about the Lord & Taylor Holiday Windows:
Lord & Taylor was the first retailer to present animated holiday windows and 2012 is the store's 75th holiday window display.
During the holidays, over 250,000 people pass by the Lord & Taylor windows daily and between Thanksgiving and Christmas, over 8 million customers will visit the store.
The windows are created by a team of over 50 people over the course of nine months.
The window sets weigh up to 2,000 pounds and are the only department store windows on hydraulics.
The windows are created in a workshop underneath the Fifth Avenue sidewalk and are then moved onto street level.
Founded in 1826, Lord & Taylor is America's oldest department store and one of America's premier retailers. It is an upscale specialty department store that has built a reputation for attentive customer service and high-quality merchandise focused on apparel and accessories. Today, Lord & Taylor operates 48 full-line stores in nine states and the District of Columbia, three Lord & Taylor outlet stores, two Lord & Taylor Home stores and lordandtaylor.com, the company's online store.