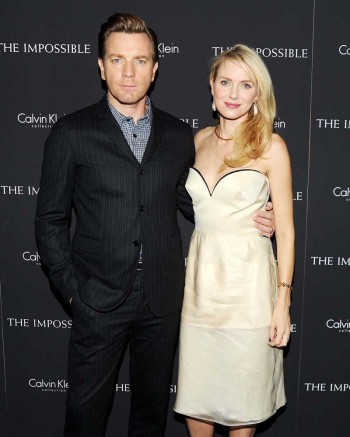 NEW YORK, Dec 12, 2012/ — The morning of December 26, 2004 will forever be etched in humankind's memory as the day that a devastating tsunami hit in Thailand and other parts of Southeast Asia.
Tens and thousands of strangers were caught in the mayhem of what is considered one of the worst natural catastrophes of our time. "The Impossible", a movie by Spanish Director Juan Antonio Bayona from a screenplay by Sergio G. Sanchez, is a real life account of the disaster by a Spanish family of five who lived through it.
Filmed in 2010, "The Impossible" had its world premiere at the 2012 Toronto International Film Festival on September 9, 2012 where it received critical acclaim.
With the film set to be released on December 21, 2012 in North America, Calvin Klein Collection presented a special screening of "The Impossible" earlier this evening at the Museum of Arts & Design in New York City.
For the event, Calvin Klein Collection wardrobed actress and star of the film, Naomi Watts. Those also wardrobed by Calvin Klein Collection for the screening included Liev Schreiber, Nora Zehetner, Sarah Wynter, Rebecca Dayan, Julia Garner, Neal Bledsoe, Dez Duron, Hanneli Mustaparta, Hannah Bronfman, Lisa Marie Fernandez, Zani Gugelmann, Laure Hériard Dubreauil, Constance Jablonski, and Jordan and Zac Stenmark.
Each of the women's looks was designed by Francisco Costa, the brands' Women's Creative Director, and each of the men's looks was designed by Italo Zucchelli, the brands' Men's Creative Director, both of whom were in attendance.
Photos by © 2012 Billy Farrell/BFAnyc.com