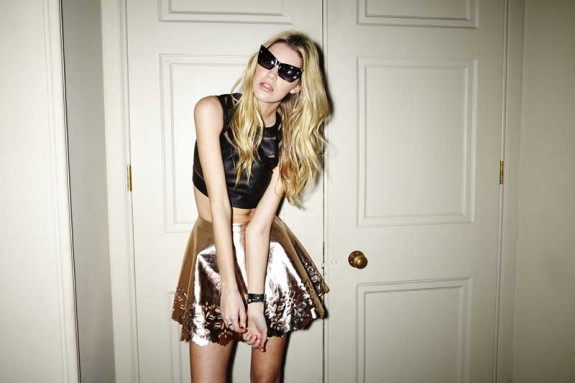 NEW YORK, Feb 26, 2013/ — Neon dominated the Spring/Summer 2013 catwalks! And with these colors, your summer wardrobe is going to be a little brighter, guaranteed.
Get ahead for Spring Summer 2013 with online fast fashion retailer Missguided's captivating new collection, a bold and playful range that nails all of the season's most covetable trends.
Get Missguided's take on bright stuff with acid green lightweight knits and sporty tangerine maxi skirts. Translate the trend by pairing crazy color with ethereal floating chiffons and pleated sheers for a feminine look that will shine, even if the weather doesn't.
Amid a sea of color, go back to black (& white) and have a monochrome moment with Missguided's striking range of geometric dresses and separates.
Whether it's wardrobe 'forever pieces' including black blazers and crisp white tops, original takes on the classic LBD, or bold striped playsuits, contrast leatherette dresses and harlequin sequin skirts, Missguided will ensure your wardrobe is wall-to-wall with new ways to wear the two tone trend.
Rejuvenate your wardrobe and rewrite the fashion rules in a riot of neons; dip-in to bleached-out ombre or do cool-girl contrasting monochrome in Missguided's hottest new season drops, designed exclusively by the brand's in-house design team.
With prices starting at $15.75, Missguided has everything you could ever need for all your budget conscience pages and 'Get The Look' shopping guides.