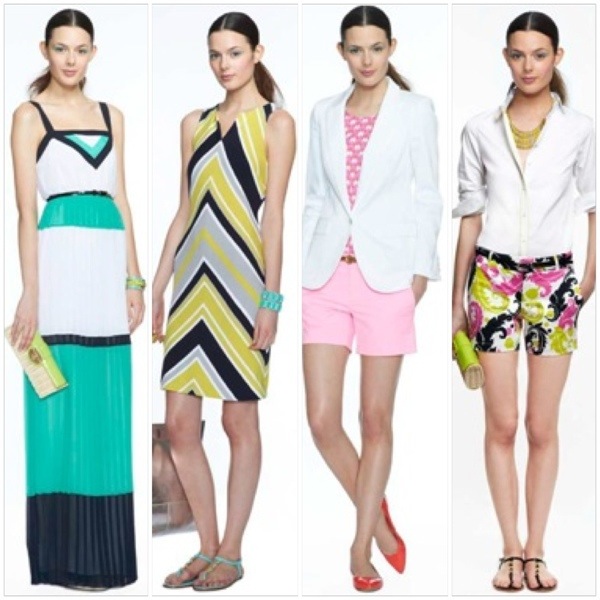 NEW YORK, MAY 30th, 2013 – Today was officially launched the exclusive MILLY capsule collection for Banana Republic.
Inspired by the summer sophistication of the Hamptons, the Banana Republic Milly Collection marries the iconic BR sense of modern style with Milly's signature prints and patterns. For a collection that feels equal parts sophisticated and playful, the Collection features original designs that incorporate a new print created exclusively for the capsule as well as six beloved Milly prints that have been updated specifically for these collaborative design.
The women's collection is a natural extension for Milly, who has created feminine silhouettes which range from maxi dresses, mini-skirts, and shorts in splash of neon, including lime, coral, and turquoise to versatile poolside totes and summer scarves. We can't wait to hit the beach!
This BR collection is also representing Smith's first splash into designing menswear – a unique innovation for the design partnership. Featuring more than 16 pieces, menswear looks offer striped and patterned separates, including bright polos, woven tees and shorts.
The collection will be available in select Banana Republic stores as well as online at www.bananarepublic.com.