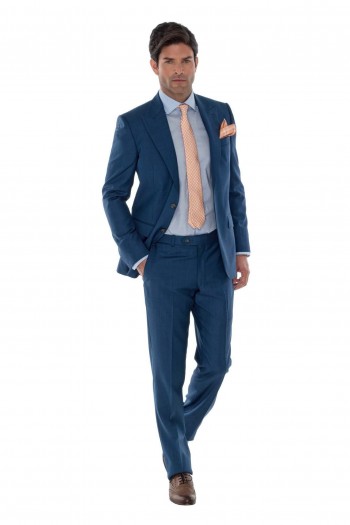 TORONTO, JUNE 5TH 2013 /FW / For Spring/Summer 2013, Gian-Paolo Mazzotta channels the sophistication of London, the flair of Paris and the vibrant colours of the Açores for a clean contemporary menswear collection.
"For Spring/Summer 2013, I've created a collection of key seasonal pieces that are simple, comfrotable and refined. The pieces are versatile enough to be mixed and matched and work just as well in the office, for business travel, or just a night out on the town," says Gian-Paolo Mazzotta, Creative Director.
British heritage prints compliment soft pastels in European tailoring resulting in a bold yet effortless style. Boardroom-ready looks transition effortlessly into night, using lightweight wool and cotton pieces that ensure both elegance and comfort.
Gian-Paolo Mazzotta ready-to-wear and tailoring services offer an unparalleled range of fashion for the discerning man who places importance on his appearance.
And as Gian-Paolo Mazzotta himself would say : "The best dressed man, is the man dressed well for the occasion"