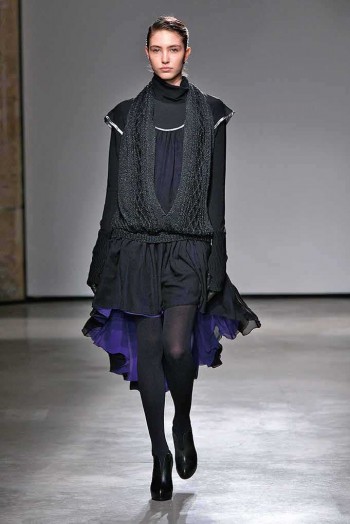 PARIS, Oct 31, 2013/ — It might be a play on words, but L'oversize, the Atsuro Tayama Fall 2013 collection more than lives up to the double entendre of its title.
Let it be "oversize" with its generous cuts and loose fitting silhouettes. After all, it is winter and cold, when layering is a must.
Let it be "lover size", again a double entendre as in, the wearing loving it, or the jackets and coats are generously cut enough that you can encircle your lover inside for additional warmth.
Something to think about, or better yet, they are something to wear in the upcoming season. And the best part – the collection is already available in stores!