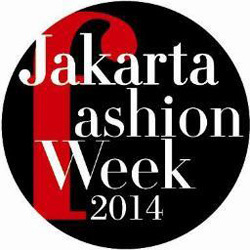 JAKARTA, Oct 20, 2013/— The sixth of the Jakarta Fashion Week (JFW) opened yesterday as the largest fashion event in the Southeast Asia region presenting an even larger number of shows and participating designers and labels.
"JFW 2014 involves many more designers, models and it has more than 75 fashion shows, thousands of looks, all indicating significant increase from last year which reaffirms its status as the largest fashion event in the country and the region," says Svida Alisjhabana chairman of the organizing committee of JFW 2014.
The event has also attracted an even greater number of foreign buyers with a number of local brands, especially those under JFW's capacity building program, are making tractions in the global arena. And as a direct result, some of the designers have begun to make international presence
This year JFW will feature 240 designers/labels, 77 shows, 7 international designers, 3000 looks and 350 models. The event is held at the Senayan City mall in Jakarta.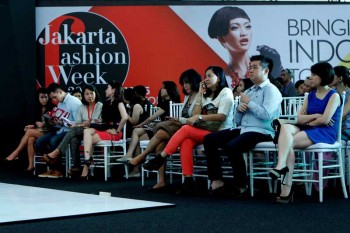 Unlike past events, the opening of this year's JFW will feature only Indonesian designers, including those specializing in Moslem wear. These designers are those who have been incubated under a special development program called Indonesia Fashion Forward, which is run by the JFW, the British Council and the London-based Centre for Fashion Enterprise (CFE).
This initiative also receives full support of the Ministry of Creative Economy and Tourism. These designers include Jeffry Tan, Friedrich Herman, Major Minor Signatures, Nur Zahra, Jenahara, Dian Pelangi, Albert Yanuar, Toton ,Yosafat Dwi Kurniawan and Tex Saverio, who recently showed in Paris Fashion Week.
This year, Jakarta Fashion Week 2014 is supported by Bank Mandiri, Senayan City, L'Oreal Professionnel, The Body Shop, Matahari Department Store, Bellini, Juara Skincare, Mazda Motor Indonesia, 5asec, You C Vitamin Water, Tiger Air Mandala, Acer, and C's Nail Academy.