NEW YORK, November 29, 2013/ FW/ — Entitled 'A Look Behind La Canadienne', La Canadienne is family owned, one of the last remaining footwear manufacturers in North America and has an incredible 6 month guarantee for its footwear, which includes chic waterproof shoes and boots.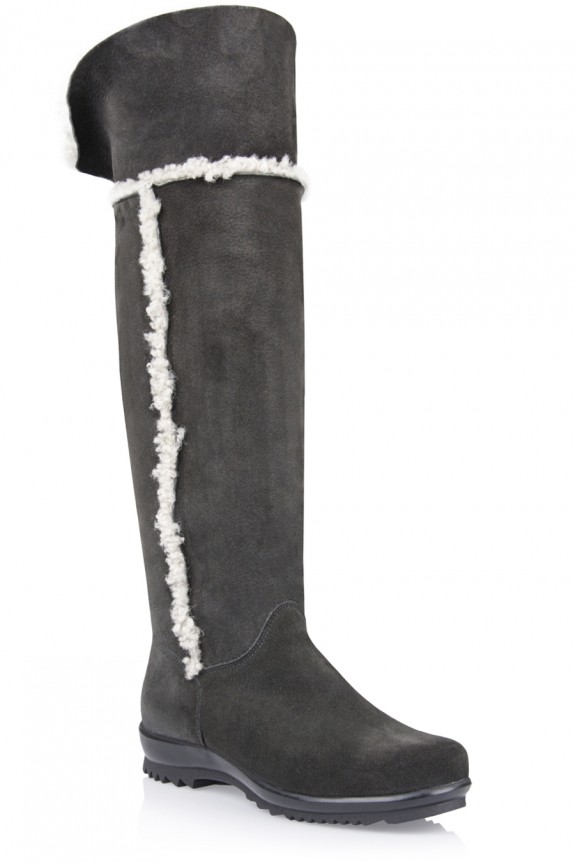 La Canadienne is eco-friendly with its use of the highest quality Italian hides, which are tanned using non toxic agents, as well as the brand uses protective agents, environmentally friendly dyes, and recycled materials for boxes.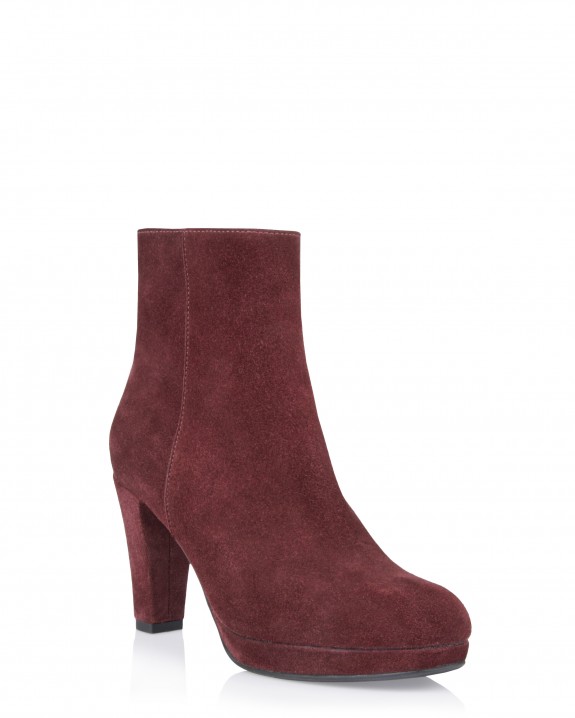 Fashion Windows Darby Radcliff catches up with Penny Shuster, the President of La Canadienne, to learn more about the stylish waterproof shoe and boot brand.
Fashion Windows: What was the inspiration behind La Canadienne? 
Penny Shuster: Living in Canada where weather changes so frequently, it seemed natural that women would want waterproof, fashionable footwear to take them through fall and winter. Each season we strive to put forth a collection for "real women". We focus on style, comfort and quality and interpret trends in order to make them wearable from day to day.
What were your favorite materials and hues used in your latest collection? 
The new fumo shearling is a great addition to the collection, it has such a cozy feel that truly epitomizes winter. The wine suede is a also a great pop of color that lends itself well to any fall/winter wardrobe pallet. It manages to add brightness without being difficult to wear.
What are your favorite footwear pieces in your latest collection?
I love the new Monacco boot, it is the first time that we finished a boot with a covered heel and platform and the Monacco really became the star of our collection. I also really love our new riding boots, the Sally boot specifically is a favorite of mine. The shape of the last is great, the lace detail also makes it fun and unique. I think it is important that every woman have a good riding boot in their closet for Fall. The Carter boot is also one of my favorites, I've always liked combat boots and they are definitely making a comeback next season!
La Canadienne was recently installed in a window at the beloved UWS institute, Harry's Shoes, how was that experience? 
Harry's is an institution on the upper west side and we've had a relationship with the store for a number of years. Being showcased in their window is wonderful.
What's next for your brand? 
Anything is possible at this point!
Do you have anything else to add? 
I am very excited about the reaction to our fall 2013 collection and I am already looking forward to showing our buyers our fall 2014 line at FFaNY!
For More Information about La Canadienne, Check Out:
[DARBY RADCLIFF]
 Photos Courtesy of La Canadienne