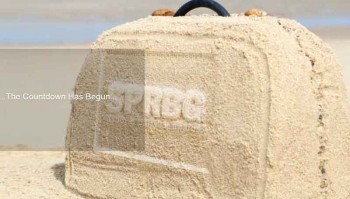 DALLAS, Nov 2, 2013/ — Bagistas and fashionistas, mark your calendars! On May 16th-17th 2014, at the Miami Beach Convention Center, SPRBG 2014 Expo will showcase a varied and relevant blend of "what's next now" in men's and women's bags.
Pronounced 'superbag', SPRBG 2014 Expo is a bags-only event devoted solely to both men's and women's bags. The event coincides with Miami Fashion Week 2014, also happening in South Beach.
Culled from both established and emerging accessories designers, SPRBG will showcase street-smart messenger bags, stylized men's duffels, luxury handbags, shoulder bags, Big-Night-Out clutches, work-hard/play-hard laptop bags, long weekend bags, rough n' ready music festival bags and more.
"Consumers, designers, industry professionals, among others are thrilled there is finally an event that is dedicated to and celebrates the bag category, which has exploded over the last decade," said Ron Moreau, event co-founder. "We're thrilled to host what we know will become a world-class industry tradition."
According to the NPD Group, spending on accessories, including bags, is driving the overall men's retail fashion category and IBISWorld analysts have forecast growth in the women's bag category through 2017.
On top of meeting face-to-face with consumers, the media and a wide range of industry professionals including retailers and manufacturers, exhibitors are eligible for the event's 'Best of Show' Awards which will include such categories as Attendees Choice, Best Handmade, Best Student-Designed, Best Men's Overall, Best Handbag Overall Style & Design. Top DJ's from Miami will keep this Buying party in full-effect both nights.
SPRBG Expo – Party – Awards 2014 is produced by Reveal Events, more information can be found at www.SPRBG.com.
For information about Reveal Events, please call 866-659-6160.