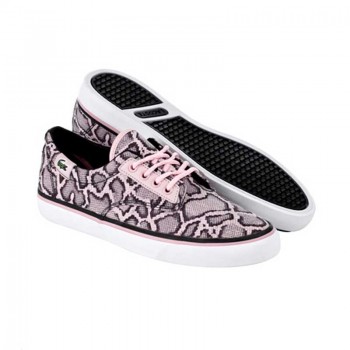 MILAN, Dec 11, 2013/ — For the sports aficionado in your list, the Lacoste Barbados sneakers offers a new colorful interpretation of a classic favorite the snake print. Instead of the usual black and white or silver and white, the Lacoste Barbados proposes pink and white permutation.
Witty and trendy, the Lacoste Barbados will delight all who are passionate about shoes. Made of soft padded cotton, this new style has been designed to ensure maximum comfort, such as the soft rubber sole white contrast and the iconic crocodile logo in bright green.
A sneaker with a contemporary design and ultra-comfortable fit made even more special gift-wrapped under the Christmas tree.
Price: € 91.00