NEW YORK, December 13, 2013/ FW/ — Entitled 'Lubov Azria Discusses Her Favorite Holiday Gifts and Tips for the Season', BCBGMAXAZRIAGROUP has fabulous and fun Holiday Gift Guides at various price points to offer for the upcoming holiday season offering chic items such as BCBGMAXAZRIA's Studded Coffee Mug and the Hervé Léger by Max Azria's exclusive new Hervé Léger by Max Azria Barbie.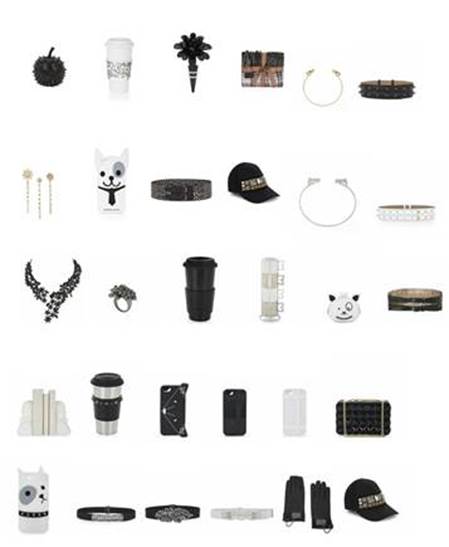 BCBGMAXAZRIA ($16.00-$118.00) 
Fashion Windows editor Darby Radcliff catches up with Lubov Azria to discuss her favorite holiday gifts and tips.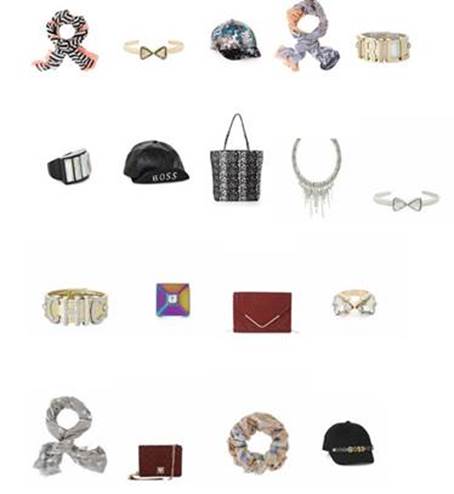 BCBGeneration ($25.00-$88.00)
Fashion Windows: What are your favorite holiday traditions?
Lubov Azria: Soaking up the time I have with family and friends at our home on Fisher Island.
What is your personal holiday style?
Having great style is not about following the trends; it's about feeling good and showing confidence to the world. I love an embellished statement jacket, a bold accessory… like an over the top necklace, finished with a signature scent.  "You can either be a work of art or wear one" – Oscar Wilde
What are your favorite holiday gifts?
It depends who is receiving the gift… but our Herve Leger by Max Azria Barbie is definitely a holiday must.  Barbie and Herve Leger are both so iconic; it will be a love for the most glamorous women.  She is also a limited edition!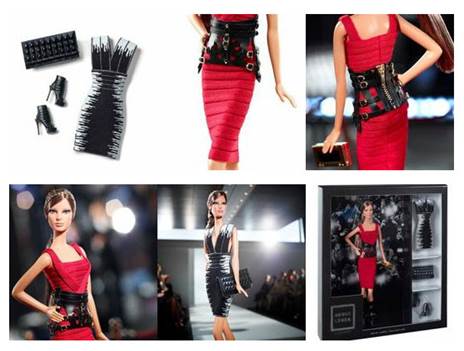 Hervé Léger by Max Azria Barbie ($150.00)    
Any special vacations planned for the Holiday season?
My family and I love to spend the holidays at our home on Fisher Island. Being so close to the water is so beautiful and relaxing. It's the best getaway!
I love the great energy in Miami, this city possesses such distinct culture, especially the women of Miami, they love to celebrate life.
What is your best advice for holiday gift shopping?
Don't forget stationary when shopping.  Sometimes it's not so much about the gift but the message that goes along with it.
What is your new year's resolution for 2014?
One of my favorite quotes is from Cicero: "Gratitude is not only the greatest of virtues, but the parent of all others."
2014 is a particularly special year as we will be celebrating 25 years of BCBGMAXAZRIA.  Throughout this busy and exciting year, I want to live in the moment and be grateful for our blessings that that have resulted from all our hard work. I want to celebrate our success with everyone who helped us get to where we are today and to continue to be inspired by our customers and allow them to inspire us.
For More Information about BCBGMAXAZRIA and Hervé Leger, Check Out:
@BCBGMAXAZRIA @HerveLeger
[DARBY RADCLIFF]
 Photos Courtesy of BCBGMAXAZRIA Group