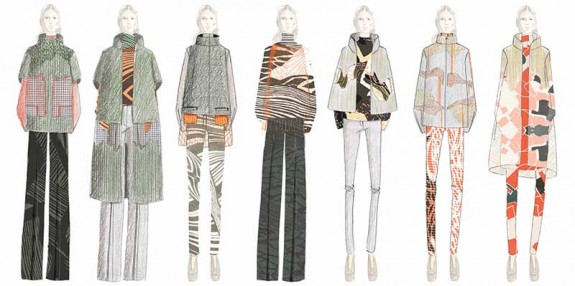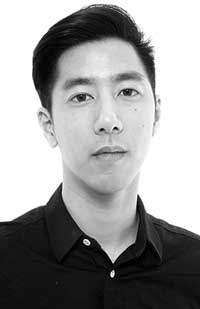 Earnest Haung, MFA Fashion Design, was born in Taichung, Taiwan. Before attending Academy of Art University, he had completed his B.A. in Humanities and Social Sciences.
He collaborated with Hong Ni, M.F.A. Textile Design, on a Fall 2014 womenswear collection. His pieces are comprised of natural materials such as leather, wool, and cotton, as well man-made fabrics Phifertex and Viscose.
The collection's aesthetic was inspired by his personal travels to Hong Kong. Additionally, his designs draw on his background in sociology, which enables him to rethink the relationship between spaces, social classes and people.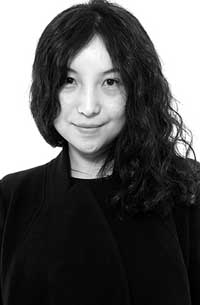 Hong Ni, M.F.A. Textile Design, is from Hangzhou, Zhejiang Province, China. She holds a B.F.A. in Textile Design and an M.F.A. in Textile Interior Design and Fashion Trend Research. Her many accomplishments include earning the 2010 Chinese National Art Exhibition Award, teaching at her undergraduate alma mater, and being the chief designer for two fashion companies, LingLuoHui and Dacheng
Cityscape Design LLC.
While a student at Academy of Art University, her 3.78 GPA earned her a spot on the President's Honor List. Her textiles for the Fall 2014collaborative womenswear collection with Earnest Huang, M.F.A. Fashion Design, were inspired by the scale and fine details of aerial view photography as well as contour maps of the countryside.