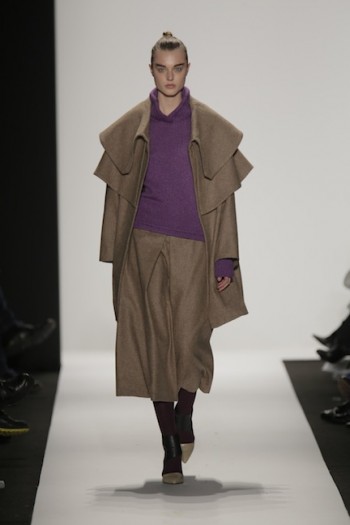 Jasmine Gonzalez, M.F.A. Fashion and Knitwear Design, grew up in San Jose, CA. Before attending
Academy of Art University, she earned a B.S. in Apparel Design and Merchandising.
She has interned with design companies N.I.C.E. Collective, gr.dano, Jessica McClintock, and most recently with Rodarte on their Spring 2013 show.
Her Fall 2014 womenswear collection includes hand-knitted pieces, hand-made yarns, and hand-dyed velvet, and was inspired by the idea of all cultures combining as one.
The main details of her knits were taken from the design of Fabergé eggs, while the oversized silhouettes showcased in her collection were inspired by Jasmine's reinterpretation of traditional Inuit outerwear.
Photos by Randy Brooke