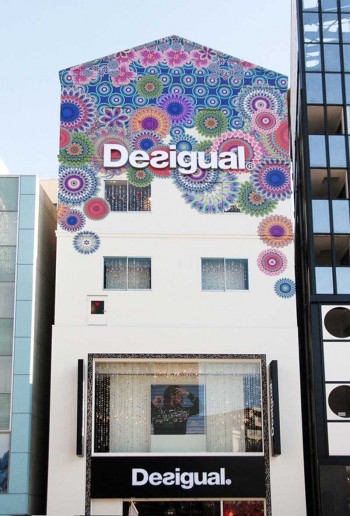 PARIS, Mar 19, 2014/ — For Desigual, 2014 is turning out to be a good year. After a highly successful unveiling of its Fall 2014 collection in New York, the Spanish fashion label is receiving an infusion of €285 million capital increase from Paris-based investment firm Eurazeo.
According to a statement from Eurazeo, the investment firm will receive 10% of the share capital of the group owned by its founder, Thomas Meyer for the €285 million capital outlay.
Founded in 1984 in Spain, Desigual has been enjoying exceptional growth, with revenues increasing tenfold since 2007 and compound annual growth of 29% between 2009 and 2013. In 2013, revenues reached €828 million, up 18% on 2012. With an EBITDA margin of 29% in 2013, company profitability is strong, bearing witness to its good operating efficiency.
At the end of 2013, Desigual had 405 stores in 109 countries, 2,500 corners in department stores and over 11,000 multi-brand doors around the world. Digital sales generated 10% of revenues.
As 10% stockholder, Eurazeo will support Desigual's strategy which is to continue its geographic expansion in Europe and consolidate its recent international development, particularly in the United States, Latin America and Japan.
The roll-out of the brand will also include an enriched offering with new product categories, such as accessories, footwear and household goods.
The proceeds from the share capital increase will be used, amongst other things, to sustain and accelerate the development of Desigual and its retail network and build a state-of-the-art distribution hub.