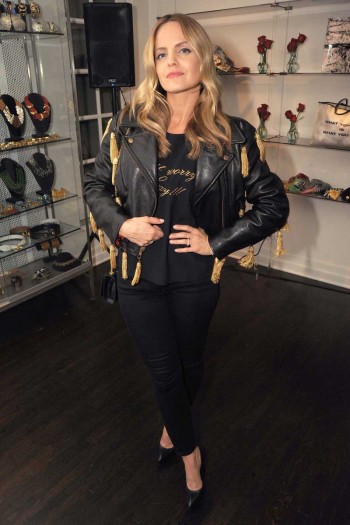 LOS ANGELES, Mar 24, 2014/ — With the reinvigoration of Moschino by its new designer, Jeremy Scott, the Les Must de Moschino vintage collection is perfectly timed to capture the attention of those who embrace having fun with fashion.
Decades and People's Revolution celebrated the launch of a definitive collection of vintage Franco Moschino at an event at the iconic vintage boutique on Thursday, March 20th.
This amazing collection of over two hundred pieces was acquired by Decades from Lynda Yost; an avid collector of the Italian fashion label for nearly forty years.
With Mena Suvari, Rose McGowan, Jennifer Tilly, Radha Mitchell, Paz De La Huerta, Nicole Laliberte Natalia Bonifacci (Super Model), Perrey Reeves, Cassandra Scerbo, Jeannie Mai, Janie Bryant, Cornelia Guest, Rosson Crow, Dani & Aimee Song, Chiara Ferragni 'MODELING' this vintage collection for the evening, fashion was fun again as envisioned by Franco Moschino.
Key pieces in the collection include the following:
Moschino three piece skirt suit in Roy Lichtenstein printed silk, Spring 1991.
Moschino jersey "you can dress me up!" dress, c.1990's
Moschino "In love we trust" playing cards skirt suit, c. 1980's
Moschino "Hello from Napoli" silk top with gondola and lute brooches, c.1990's.
Moschino crepe viscose jacket in yellow with black and white checkerboard sleeve and "Let's keep Fashion Tidy" buttons, c. 1980's
Moschino moto leather jacket with gold chain tassels, c. 1990's
Moschino "We are the Fruit" leather cropped jacket with fruit leather patches, c.1990's
The collection also launched ONLINE for sale following the event on March 20th:
www.decadesinc.com/MOSCHINO
And of course you can shop at DECADES at 8214 Melrose Ave. 90046 (Between N. Harper Ave. & N. La Jolla Ave.)
[KRISTINA FE]
Photos courtesy of Decades