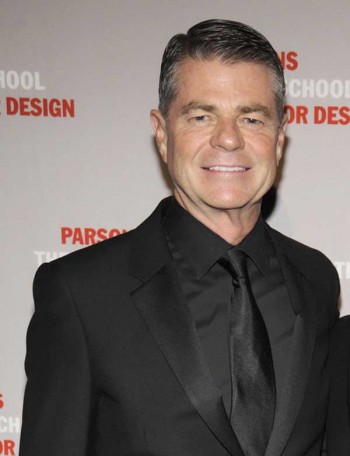 NEW YORK, Mar 25, 2014/ — After 17 years at Calvin Klein, 10 years of them as Chief Executive Officer, Tom Murry retires from his post on a high note. Under his leadership, Calvin Klein has grown from $2.8 billion in global retail sales in 2003 to close to $8 billion in 2013, having evolved from a licensed only model to a more directly operated business.
In an announcement today, Calvin Klein, Inc. confirmed that Tom Murry, will transition to the position of Executive Chairman of Calvin Klein, Inc. as of July 1, 2014, serving in an advisory role to the new Chief Executive Officer. He will retire at the end of the fiscal year.
Effective July 1, 2014, Steve Shiffman, presently the President & Chief Commercial Officer of Calvin Klein, Inc., will be promoted to Chief Executive Officer.
"It gives me great pleasure to announce that I will be retiring as of the end of this year and, in the interim, passing the CEO title into the very capable hands of Steve Shiffman, a partner of mine at Calvin Klein for the last 7 years," said Tom Murry.
"The past 17 years at Calvin Klein have been an incredible experience for me, having shepherded the company through multiple transformations over the last decade. We have tremendous assets, an incredibly talented management team and corporate culture, and a strategy that resonates in the global marketplace," Mr. Murry continued.
"I felt this is the right time to accelerate our transition plans and made my decision knowing that Calvin Klein is in an excellent position and that we have the right team in place to build on our success around the world. The plan we are announcing today will provide for a smooth, seamless transition in the leadership of Calvin Klein," he concluded.
Emanuel Chirico, Chairman & CEO of PVH added, "Steve Shiffman is a high-energy, customer-focused leader who has delivered outstanding results in every position he has held. He has worked at PVH for over 20 years and has been a key senior executive in the transition of PVH over the last decade. With his experience and proven track record, Steve is the ideal executive to lead our business forward."