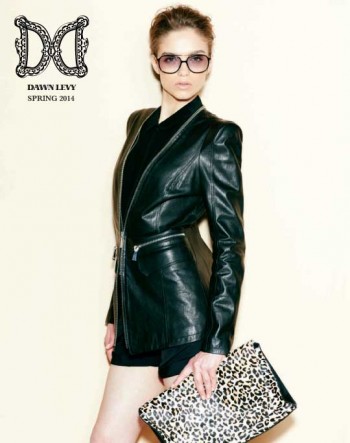 Says Dawn Levy about her collection:
When I design a collection, I strive to create with many different women in mind, injecting their diverse sensibility into every piece.
For Spring 2014, we've delivered a collection that serves each and every women and her unique desire. Whether seeking elegant outerwear to pair with the most chic evening ensemble, the supple leather and cotton combinations for the casual downtown lunch, or a nylon packable trench for the adventurous active yet savvy traveler, this collection has pieces that work for every woman and every individual story.
The Spring 2014 collection translates into confident sleek looks, multi functional styles that can be worn in all weather types. Altogether, these elements provide accessible luxury, necessary functionality, and modern sophistication.