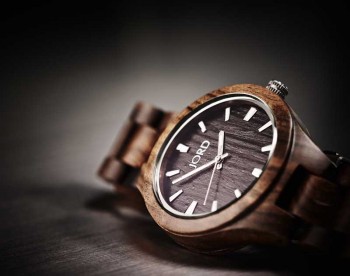 DALLAS, Apr 22, 2014/ — Happy Earth Day! It's been 44 years since we first celebrated Earth Day and 52 years since the publication of "Silent Spring" by Rachel Carson the groundbreaking book about the environment.
And as we learn to live to be ecologically conscious, we are also learning that metals are a finite resource while trees are renewable. After all, we can replant. And as long as we don't denude the rain forests, we can continue to use wood!
Speaking of wood, it just found its way in the most unexpected place – your wrist. While we are used to seeing metal and rubber on chronographs and wearable tech, wood is turning out to be as malleable as the other materials.
And thanks to JORD watches with its unique fashion flair, the watch has become environmentally friendly!