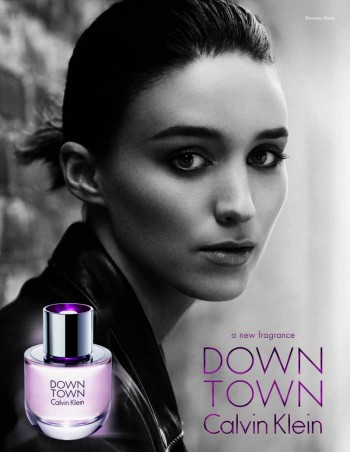 #TBT: For our #ThrowbackThursday, we go back to July 9, 2013 when the new worldwide advertising campaign video for the new women's fragrance "Downtown Calvin Klein" featuring Rooney Mara was released.
The DOWNTOWN Calvin Klein advertising campaign depicts authentic individuality through a cinematic portrayal of a confident, urban woman. World-renowned director David Fincher created the black-and-white television campaign, which tells the story of a young woman living in her own world, breaking away from the 'expected.'
Set in New York City, the short film portrays the multi-faceted life of a globally recognizable actress who always remains true to herself.
The DOWNTOWN Calvin Klein fragrance balances feminine woods with soft floral notes that make it confident and modern with a unique signature and an unexpected edge.
The DOWNTOWN Calvin Klein television campaign was directed by Mr. Fincher with consulting creative director Fabien Baron of Baron + Baron, working with CRK, Calvin Klein, Inc.'s in-house advertising agency.
The television campaign features the track 'Runaway' from the Yeah Yeah Yeahs. The print campaign was also directed by Mr. Baron, and was shot by acclaimed photographer Jean-Baptiste Mondino.
EDITORIAL CREDIT: DOWNTOWN Calvin Klein
VIDEO CREDIT: © 2013 David Fincher
PRINT ADVERTISING IMAGE CREDIT: © 2013 Jean-Baptiste Mondino