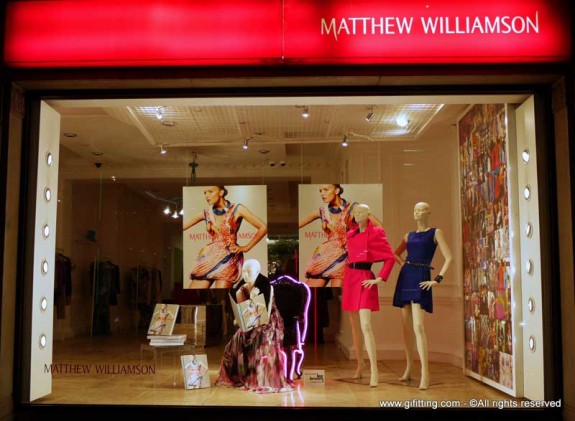 LONDON, Apr 3, 2014/ — The importance of visual merchandising has only increased with the rise of online shopping and increased consumer mobility. With so many different retail options available, catching and keeping a potential customer's attention is crucial to success. In a world where everybody wants everything yesterday and it's often just a mouse click away, the products and services that a traditional retail outlet offers mustn't just appeal to those who are seeking them out, but they must reach out and grab the attention of potential customers who didn't even know they were looking.
Attractive window displays are your most valuable tool in this regard, but it's imperative that the display is fine-tuned to maximise its ability to catch and keep the attention of shoppers. This can be especially true when it comes to fashion retail, where shoppers are often on cruise-control without a particular objective in mind.
Mannequin set-ups are the traditional window display but they are very limited as to what they can show, whereas cable displays alongside them can advertise so much more variety as well as providing information about your offers and products which other types of fashion displays are not able to do.
Cable displays also have that very modern appeal. They are professional and precise and, in the case of LED displays, can be the most eye-catching window of an entire parade. Many hair and beauty salon displays like Pure Display have been utilising the cable and LED display styles for a long time and have reaped the rewards of moving on from plastering their windows with giant posters of two or three hair styles which soon become outdated. Fashion retailers can massively benefit from this style of display as well, as they allow you to entice casual shoppers into your store with a broader range of your wares on immediate display. Here is how cable displays work if you find yourself interest in
The ease with which you can change and update these kinds of cable displays is a huge advantage fashion retailers need in these ultra competitive times. LED displays are also ideal for dark evenings where you can continue to tempt passers-by with your latest styles.
Check them out here in action: