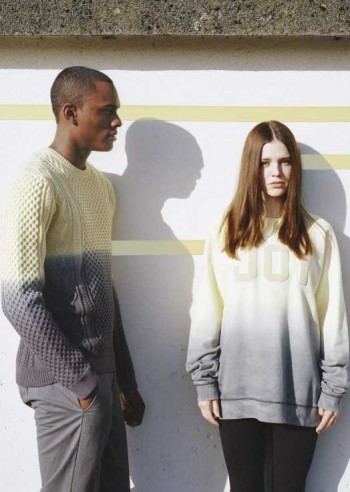 PARIS, May 7, 2014/ — BWGH and Puma are back for the launch of the Autumn-Winter 2014 JOY Collection and present its first color range named Darkshadow with a complete wardrobe and two exclusive pairs of sneakers.
The Darkshadow pack is a complete line with performance tees and jackets, sweat pants, but also shirt and blazer in a pastel yellow and light grey, anthracite shades. They are all present in the Camo down jacket.
The campaign bears the signature of Ludovic Zuili, under the artistic direction of David Obadia. Zuili has been a member of the BWGH collective since day one and has made the brand's first snapshop tee "Une Up", re-edited each season.
All the products will be available for exclusive pre-orders from May 1st on www.bwgh.fr and this summer in the finest retailers worldwide.