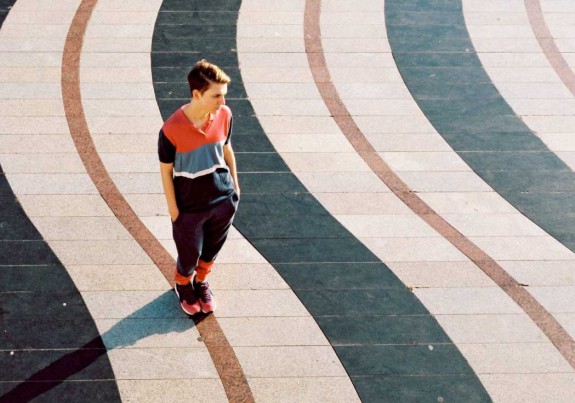 PARIS, May 7, 2014/ — After the success of their first collaboration on the Bluefield project, BWGH and Puma were so pleased that they didn't stop there.
For Autumn/Winter 2014, the young Parisian label and the sportswear giant present their whole collection, named JOY: a complete wardrobe with coordinated jackets, knit sweaters, tees and slacks, button-downs and polo shirts, accompanies by a dozen shoe choices.
Together with PUMA, BWGH's David Obadia directed the creative process of the collaboration. It follows on the original project by throwing you into the movement of American expressionist painting with major artists such as Hans Hofman or Helen Frankentaler, revisited by contemporary paintings and especially the work of Ethan Cook
The photo shoot by Vincent Desailly is a foretaste, as global canvas of the collection. Every detail of the three intense color ranges, named dark shadow, patriot blue/dark denim and madder brown will be revealed progressively. They are tribute to what PUMA inspires: joy and dynamism.
All products will be available this summer in the finest retailers worldwide and in exclusive pre-order at bwgh.fr beginning May 1, 2014.