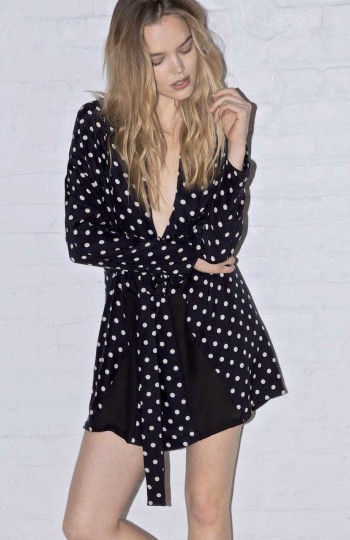 NEW YORK, May 8, 2014/ — Fun and elegant, the new Polka & Black capsule collection from Datura is as timeless as it is graceful.
Combining the softness of finest-grades of Charmeuse, Georgette and Crêpe de Chine 100% Natural Silks with a Dark Night Blue polka-dot print as well as some select pieces offered in classic Black, a girl could not go wrong with this collection.
All pieces work perfectly both for a more up-scale look by night and a casual or sporty look by day. All pieces made with care in New York City.