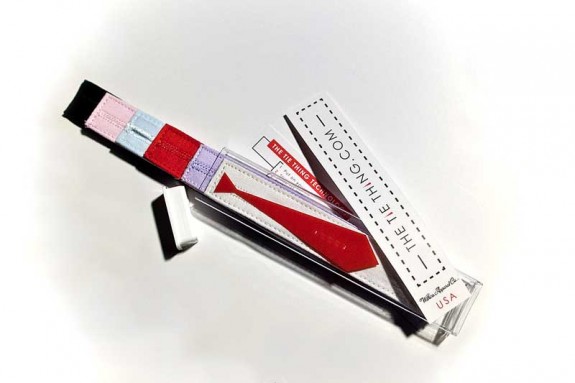 DALLAS, May 18, 2014/ — A necktie might be a cliché Father's Day gift. But, we have to accept, many Dads use neckties. Still, you don't want to give him another necktie. So, here's the thing, give him THE TIE THING!
Yes, that's its name – THE TIE THING. It was created to tame inappropriate tie behavior. No more ties dipping into meals or flying over the shoulder.
Just take THE TIE THING – there are multiple colors to match any shirt – button it up and your tie stays in place! And it's so well made, it will outlive your shirt!
Available at: www.thetiething.com