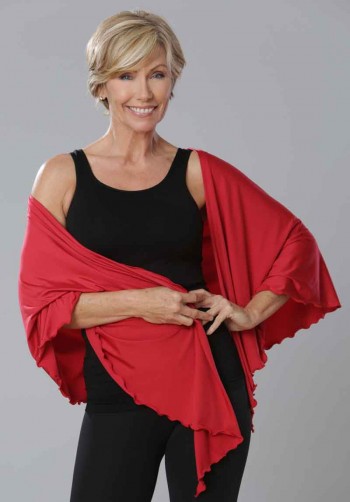 With 100 degree weather on its way, room temperatures inside offices continue to be at 60 degrees. And if you are on vacation or on a weekend getaway, either at the beach or the mountains temperatures also dip into the 60s.
Don't worry, the Chilly Jilly wrap got you covered, literally! A lightweight, wrinkle-resistant, comfortable, and stylish line of wraps, Chilly Jilly folds up into a compact silk bag that fits easily into a purse so it can be toted anywhere.
Chilly Jilly also offers a fashionable bracelet that stretches out into a hair tie (The Duelette), perfect for summer.