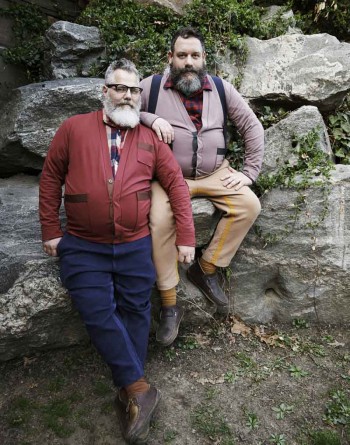 NEW YORK, Jun 10, 2014/ — In a move that is baffling fashionistas, Jeffrey Costello & Robert Tagliapietra has re-launched their website, CostelloTagliapietra.com at Tumblr.
According to the announcement, this is "the first time a luxury fashion label will relaunch their website, exclusively in Tumblr.
But, before we start pulling our hair, let it be said that "CostelloTagliapietra.com is supported by a fully functioning e-commerce backend system using Blkdot, a Tumblr specific social commerce software."
So, there you have it! Perhaps that is the reason. Blkdot system allows users to create shoppable posts that retain their functionality when reblogged. All transactions are processed securely through Stripe, a suite of APIs that manage over a billion dollars worth of online payments and transactions annually."
Still, SEO pundits and social media gurus have been preaching for some time now "not to put all your eggs in social media." The reason is simple – social media sites like Facebook, Tumblr, Instagram, Twitter among others can change their terms of service anytime they want. In short, if you are a business, you are at their mercy.
On the other hand, Costello Tagliapietra's decision might have been driven by another study that suggested that mobile users use their social media apps more than any other app.
Still, putting ones website, especially a well-known brand like Costello Tagliapietra at the mercy of Tumblr is a bold yet very scary move. Time will tell if it was a good risk taken.