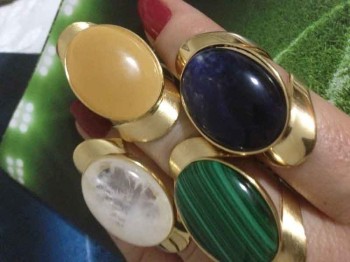 DALLAS, Jul 31, 2014/ — In the highly competitive jewelry scene, Brazilian Anny Stern stands out with her handcrafted high-end fashion jewelry that caters to the trendy fashionista.
Eye-catching statement pieces, the Anny Stern Jewelry collection use semi-precious stones that include Abalone-Green-Fresh-Water-Pearls, Biwa Pearls, aqua, aventurine, coral, quartz, hyperstern and citrine.
Drawing inspiration from her Brazilian heritage, Anny Stern incorporates interesting stones with bright color palettes, and designs into her pieces. Each piece is hand-picked and carefully inspected insuring that every stone is of the best quality.
Follow Anny Stern at Facebook: www.facebook.com/annystern
Instagram: annystern_fashion_jewelry
For more information: www.annystern.com/