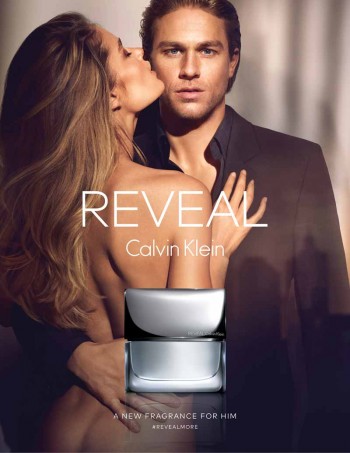 NEW YORK, Sep 5, 2014/ — As if fashion week is not exciting enough, Calvin Klein Fragrances just raised the anticipation factor with REVEAL Men Calvin Klein, the brand's latest men's fragrance.
Scheduled to debut in February 2015, REVEAL Men Calvin Klein is the men's counterpart to the recently released women's fragrance, REVEAL Calvin Klein, which launched in July 2014 and which features a campaign that stars Charlie Hunnam and Doutzen Kroes.
With the release of REVEAL Men Calvin Klein, the brand continues its collaboration with British actor Charlie Hunnam, who stars in FX's hit television series, Sons of Anarchy, and Dutch supermodel Doutzen Kroes, who will star with the "REVEAL MEN CALVIN KLEIN" Campaign scheduled to break on February 2015.
The REVEAL Men Calvin Klein print advertising campaign continues the voyeuristic game begun in the women's creative, and was again shot by renowned photographers Mert Alas + Marcus Piggott who collaborated with creative director Doug Lloyd of Lloyd & Co.
The print campaign features Mr. Hunnam and Ms. Kroes in a heated embrace through the window of a modern high-rise apartment. As the sun sets behind a dusky skyline, the city is reflected in the window, suggesting a voyeuristic glimpse at a sexy game of seduction and desire.
Famed director Jonas Akerlund, working with Lloyd as consulting creative director, created the REVEAL Men Calvin Klein television advertising campaign, which expands upon the story begun in the print campaign to depict a fantasy about the erotic possibility of a game of seduction and what will be revealed. The television campaign features the track 'Bright Lights' by Grammy Award winning artist, Gary Clark Jr.
"REVEAL Men Calvin Klein epitomizes the uncompromisingly masculine and bold attitude of the modern man," said Steve Mormoris, Chief Marketing Officer Fragrances, Coty Inc. "Charlie perfectly speaks to men who want to intrigue, challenge, and seduce."
Steve Shiffman, Chief Executive Officer, Calvin Klein, Inc., added, "REVEAL Men Calvin Klein is a strong and powerful addition to our men's fragrance offerings. Represented by Charlie, the new scent is fresh and unique, and builds upon the already robust Calvin Klein Fragrance portfolio."
REVEAL Men Calvin Klein captures the tension between instant attraction and playful seduction, and the scent is a modern fragrance with identity; its signature character makes for a powerful seductive statement. Crystallized ginger sparks an exhilarating rush of freshness in the top. The sensation deepens as a seductive raw salt signature and addictive vetiver exposes an inhibited masculinity.
The fragrance bottle was designed by Sam O'Donahue, founder of creative agency ESTABLISHED, in collaboration with the Calvin Klein, Inc. and Coty creative teams.
The fragrance was created by perfumers Marypierre Julien, Olivier Gillotin and Rodrigo Flores-Roux of fragrance house Givadaun, in conjunction with fragrance consultant Ann Gottlieb.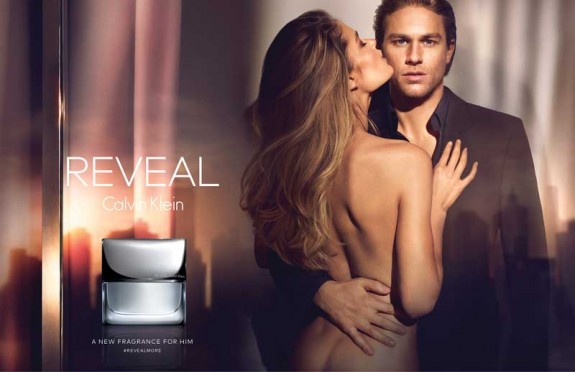 IMAGE CREDIT: © 2014 Mert Alas + Marcus Piggott