NEW YORK, Oct 2, 2014/ — Just in time for the heavy travel season during the holidays, Victorinox launches a limited edition, military-inspired, color pack which includes four of the brand's most versatile travel gear collections Spectra 2.0™, CH-97TM 2.0, Werks Professional™ and Altmont 3.0.
Dark green and camouflage prints mix with vibrant orange in a military motif, these limited edition collections capture the excitement of the journey. Whether you're headed across town or around the world, adventure awaits. Seek it out in style. Spark a passion for adventure.
The Fall color pack is available now at Victorinox.com and prices range from $35.99 – $399.99
Spectra 2.0™ ($299.99 – $399.99)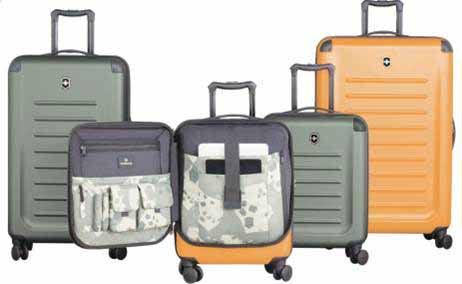 Ideal for business and leisure travelers alike, these iconic cases and constructed of break-resistant Bayer polycarbonate. Select carry-ons feature the innovative, award-winning quick-access door allowing you to get to essential items while traveling – like a laptop, tablet, tickets and more.
CH-97TM 2.0 ($69.99 – $309.99)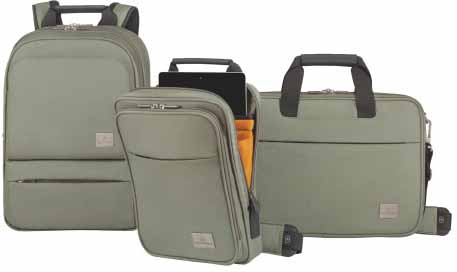 With an outdoor-inspired aesthetic, this lightweight and spacious collection is constructed of durable high-performance materials and designed for the casual traveler seeking adventure.
Werks Professional™ ($89.99 – $299.99)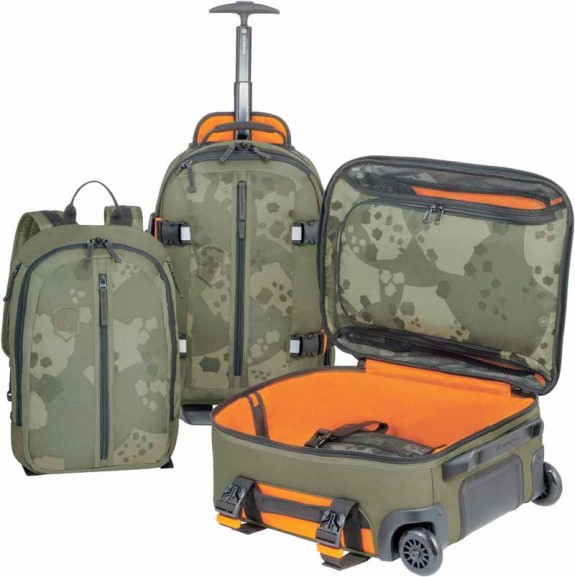 From the corporate boardroom to your home studio or office, these lightweight and versatile business cases feature modern design lines making them the ideal companion for the contemporary businessperson on the path to success.
Altmont 3.0 ($35.99 – $134.99)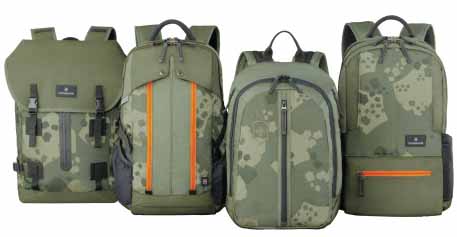 Whether traveling to and from the office or spending a day around town, this diverse collection of day bags and packs was created with individualism in mind and adapts to any situation, making it perfect for today's mobile lifestyle.
Spectra 2.0™ ($299.99 – $399.99)
CH-97TM 2.0 ($69.99 – $309.99)
Werks Professional™ ($89.99 – $299.99)
Werks Professional™ ($89.99 – $299.99)