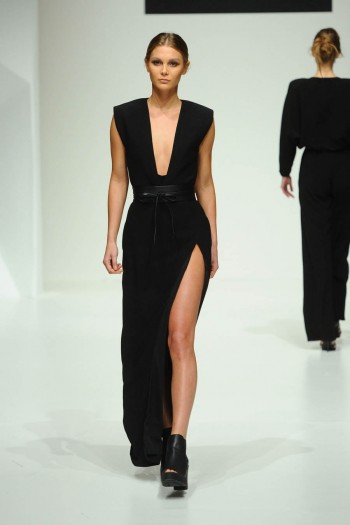 DUBAI, Apr 16, 2015 / — From the Fashion Forward Dubai press notes:
LAMA JOUNI is a high-end ready-to-wear label created in November 2013 in Paris. The name of the brand represents the designer & founder of the company.
It all started in 2007 when the designer moved to Paris to pursue her dream of becoming one the first new emerging Lebanese designers in the fashion industry internationally.
After finishing her studies at Parsons Paris she trained at some of the most respected fashion houses including Balmain, Rad Hourani, Reed Krakoff which helped her develop her own unique style of bold feminine designs.
The collection is thought according to discernible and inspiring cultural referents, in outlines or details, and are made to be worn by independent and passionate women of our time.
Photos by Ian Gavan/Getty Images for Fashion Forward