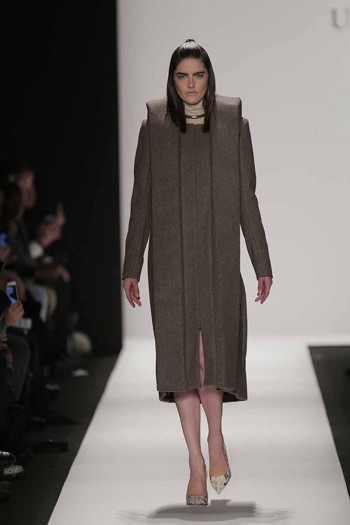 Christian Willman, M.F.A. Fashion Design, was born and raised in Dallas, Texas. Christian holds a B.B.A. in Marketing with a minor in Fine Arts.
Willman's fall 2015 collection is inspired by the work of Northern Irish installation artist Matt Calderwood, whose sculptures challenge the physical potential of materials, explore structural power, and portray the use of friction and gravity to achieve equilibrium.
Playing off these themes, Willman's collection is both structured and minimalistic, and is executed in wool, eco-wool and cotton.
Photos courtesy of Academy of Art University