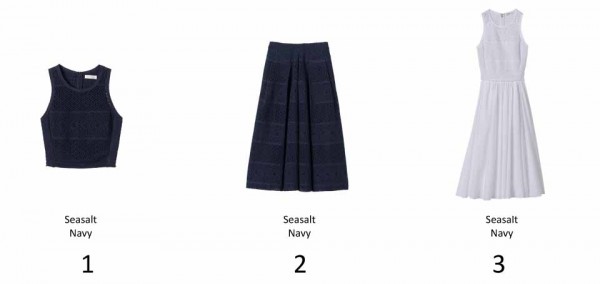 Now in stores, the Rebecca Taylor 2016 collection has easy, languid shapes and uneven hemlines that lend themselves to the sheer materials.
Pale backgrounds contrasted with bright mosaic embroidery is appliquéd in 3D floral organza. Utilitarian outerwear worn over structured yet soft silhouettes invoke a feeling of modern romance.
Flavorful hues such as deep rust, rich mariner blue and vivid tigerlily play out in gauzy organzas and drapey, crinkle chiffons. Blossoming paisleys in various sizes and colors are paired and patched in a vibrant collaging effect.
Photos courtesy of Rebecca Taylor