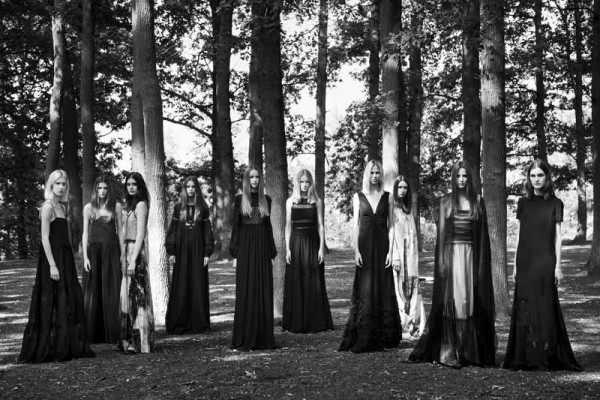 With a provocative title "Forever Wild at Heart" Veronique Branquinho presented her Pre-Spring 2016 collection – fifteen summer dresses all in white and all in black.
It's all about daytime easiness defined by the choice of fabrics and authentic and natural materials like cotton and silk. The use of artisanal techniques and handmade details such as smock, sunburst pleats and lace incrustations gives every dress its own character.
Describing her collection, Veronique Branquinho said, "As a person, I value more and more the simple things in life. A return to simplicity and to an uncomplicated lifestyle. Although the dresses are romantically long, they express through the choice of fabric, a daytime feeling."
"The images of the collection shot in the woods express total freedom and beauty that always has been an inspiration to me. Forever Wild at Heart," Ms. Branquinho added.
Photos by Ronald Stoop, courtesy of Veronique Branquinho