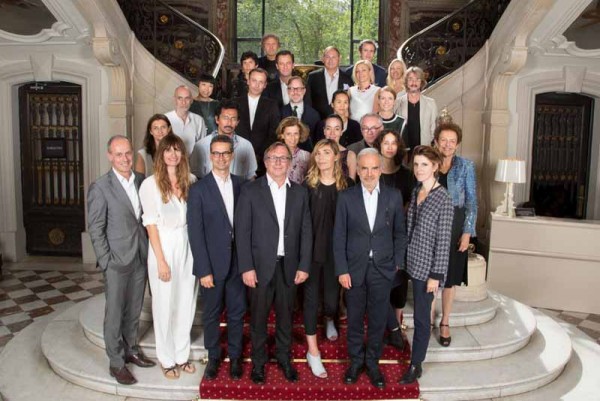 The ANDAM Fashion Award unveiled the winners of its 2015 edition during a cocktail at the Hôtel France Amériques in Paris on Friday, 3rd of July 2015.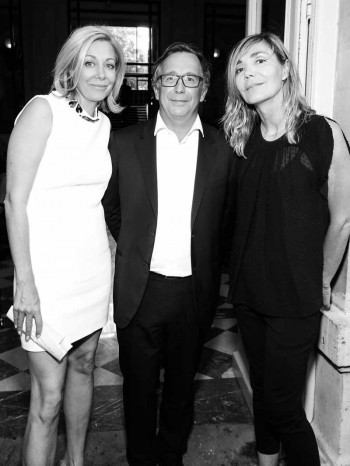 This year's jury was composed by: Haider Ackermann, Francesca Bellettini, Pierre Bergé, Angelica Cheung, Lyne Cohen-Solal, Sophie Delafontaine, John Demsey, Nathalie Dufour, Pamela Golbin, Guillaume Houzé.
Olivia Kim, Caroline de Maigret, Federico Marchetti, Stefano Martinetto, Bruce Pask, Bruno Pavlovsky, Nicole Phelps, Jean-Jacques Picart, François-Henri Pinault, Clarisse Reille, Xavier Romatet, Renzo Rosso.
Pierre-Yves Roussel, Floriane de Saint-Pierre, Françoise-Marie Santucci, Nadja Swarovski, Ralph Toledano, Anne-Sophie Von Claer. Bruno Pavlovsky is the mentor of this 2015 edition.
This year's winners are:
Grand Prize with 250K euros ($281K): PIGALLE PARIS
The First Collections Prize of 90K euros ($100K): LEA PECKRE
The first edition of the Accessories Prize of 30K euros ($34K): CHARLOTTE CHESNAIS
Among the guests were Geoffroy de la Bourdonnaye, Anna Cleveland, Aymeline Valade, Alexandre Mattuissi, Iris Van Herpen, Yacine Aouadi, Arnaud Vaillant, Sébastien Meyer, Lolita Jacob, Yazbukey, Christine Phung , Marie Louise de Clermont Tonnerre.
Nathalie Franson Pavlovsky, Bruno Pavlovsky, Eric Pfrunder, Lila Thibault, Nathalie Colin, Mark Alizart, Sophie Brocart, Jean Cassegrain, Isabelle Ginestet-Naudin, Florence Muller, Francis Kurkdjian, Catherine Miran, Umit Benan, Caroline de Maigret, Mathieu Chausseron, Mark Alizart, Sophie Brocart, Delphine Roche, Suzanne Koller, Yiqing Yin.
Photos courtesy of ANDAM