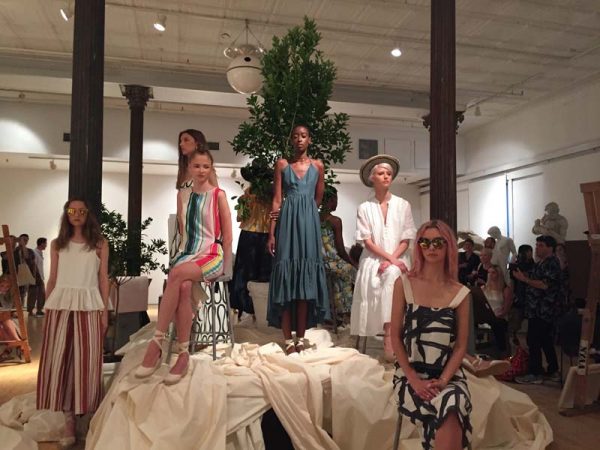 NEW YORK, Sep 7, 2016/ FW/ — In an atelier of the New York Academy of Art, artists were drawing while some were painting the Whit Spring 2017 collection that was unveiled today.
Editors, photographers and fashionistas mingled with the artist, their work as fascinating as the new collection on display.
Bright, bold and colorful, the Whit Spring 2017 collection features flowing and loose fitting silhouettes that are literally a breath of fresh air. With the temperature in the 90s and the heat index higher, seeing a collection that ward away the heat kept the fashion journos cool.
In turn, when the collection hit the store shelves come springtime, we can expect fashionistas to feel the same.
Photos by FashionWindows